Convolution AER vision architecture for real-time
(IST-2001-34124)
CAVIAR project was founded by the Europan Commision to develop a multichip vision system based on Address-Event-Representation (AER) communication of spike events.
CAVIAR components emulate parts of biological visual pathways. They compute on incoming spikes and provide outgoing spikes. Cells are connected by asynchronous digital buses carrying their spike addresses using the Addresss-Event Representation (AER).

 In this project we developed the AER tools, for AER system testing and  debbuging.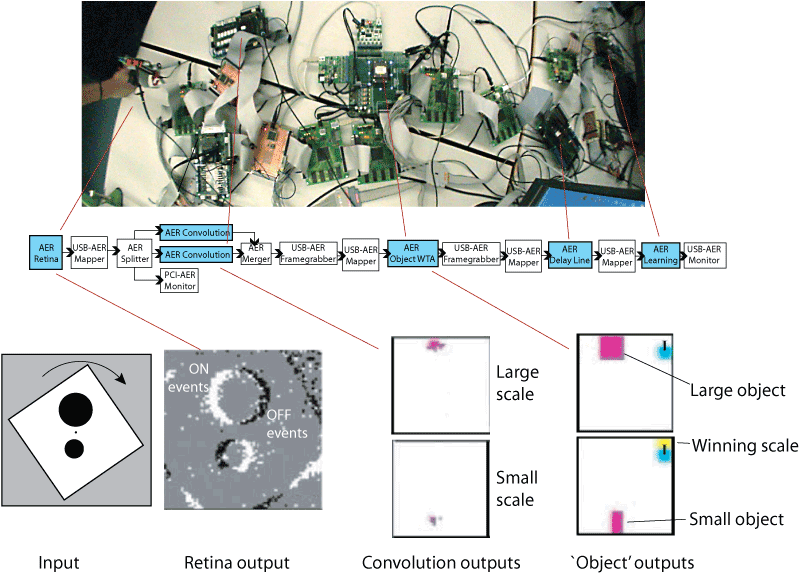 Next video shows the project demonstrator asssembled in 2006.
More information about the project can be found in:
AERTools Web
Official CAVIAR project Web
Tobi's CAVIAR project Web